Premier League
Football News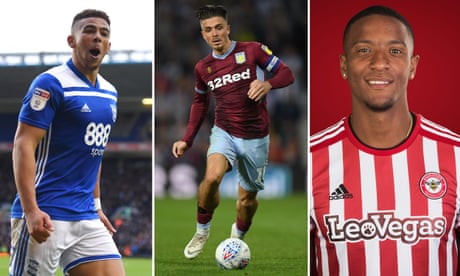 Championship
May 20, 2019
Ten Championship players Premier League clubs have on their radar | Ben Fisher
Jack Grealish, who deserves a bigger stage, leads the talent ready to take...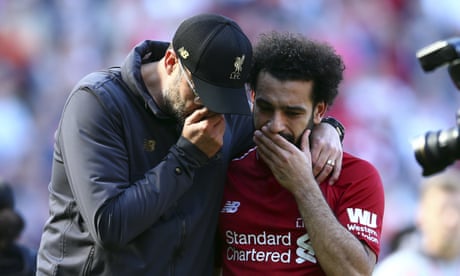 Football
May 20, 2019
Sex, respect and a big mistake: who gave these quotes this season?
Who gave up? Who couldn't believe it? Whose eyes don't lie? Who said:...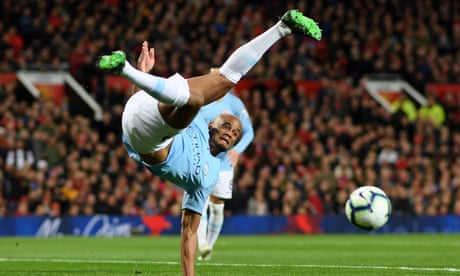 Vincent Kompany
May 19, 2019
Vincent Kompany's five best games for Manchester City | Jamie Jackson
From his midfield debut to his goalscoring swansong, there has been no...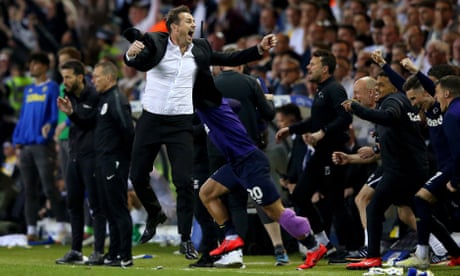 Championship
May 19, 2019
Pleasure of promotion is potent despite likelihood of pain to follow | Paul Wilson
Suspension of disbelief will be necessary as fans of Norwich, Sheffield...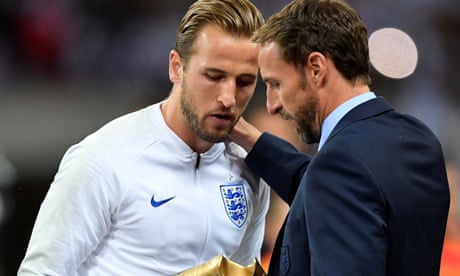 England
May 19, 2019
Gareth Southgate warns Premier League could soon be only 15% English
Data shows fall in starting places for England-eligible players'We've...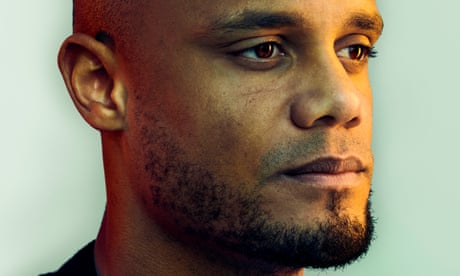 Vincent Kompany
May 18, 2019
At home with Vincent Kompany: 'Setbacks, racism – everything fed my fire'
The Manchester City captain talks frankly about the wrong path he nearly...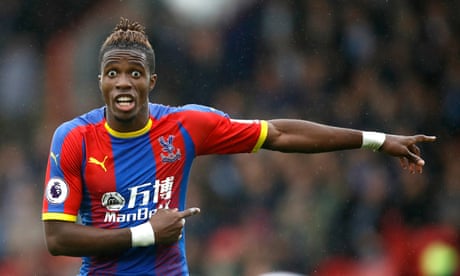 Crystal Palace
May 16, 2019
Crystal Palace: the Premier League team who are better away from home
Crystal Palace were the only team in the league who won most of their...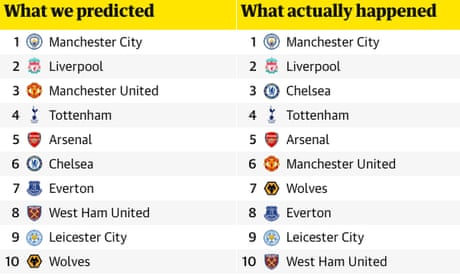 Premier League
May 15, 2019
Premier League 2018-19 review: our predictions versus reality
We thought Manchester City would pip Liverpool to the title, but we also...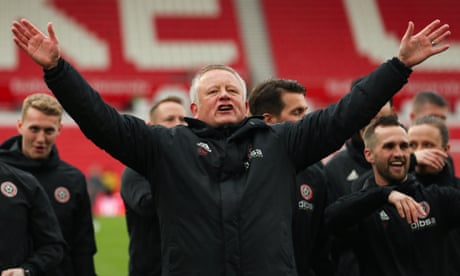 Sheffield United
May 15, 2019
Sheffield United's Chris Wilder beats Pep Guardiola to LMA manager of the year
Wilder wins award after leading Blades to promotionGuardiola named Premier...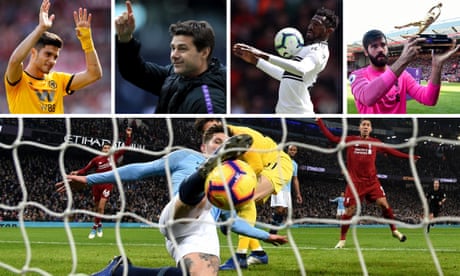 Premier League
May 15, 2019
Premier League 2018-19 season review: our writers' best and worst
The best players, greatest games and standout signings – plus those that...