Serie A
Football News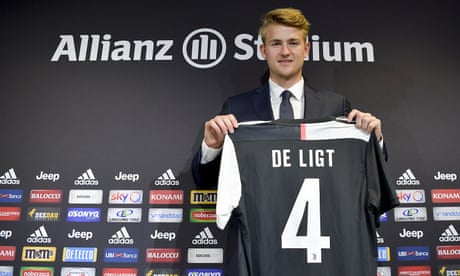 Juventus
Jul 19, 2019
Juventus signing Matthijs de Ligt: 'Italy loves defending the most in the world' – video
New Juventus signing Matthijs de Ligt seemed excited about making a name...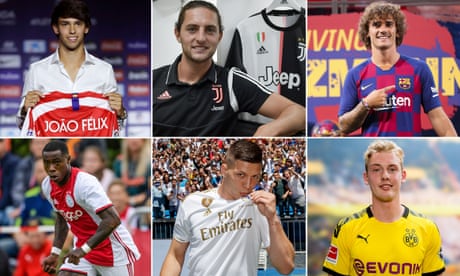 Transfer window
Jul 17, 2019
Transfer window: the key deals in Europe away from the Premier League
Europe's heavyweights have all been busy. Catch up on the big moves in...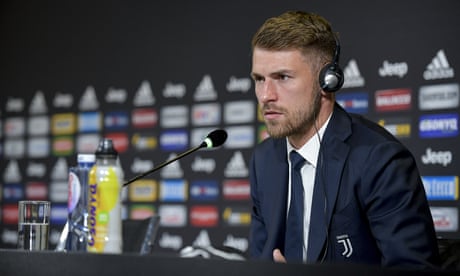 Aaron Ramsey
Jul 15, 2019
'I'm proud to be here' – Aaron Ramsey keen to impress Sarri at Juventus
Former Arsenal midfielder unveiled in Turin on Monday 'There were other...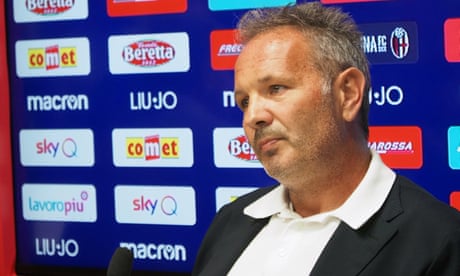 Bologna
Jul 14, 2019
Bologna head coach Sinisa Mihajlovic diagnosed with 'acute leukaemia'
50-year-old will begin treatment but continue working'I know I will...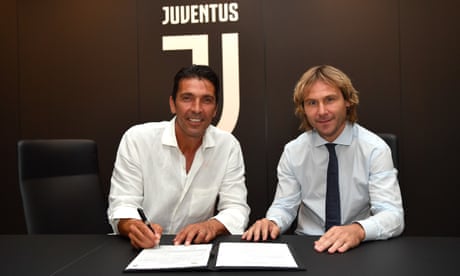 Juventus
Jul 04, 2019
Gianluigi Buffon returns to Juventus in 'confirmation that life is incredible'
Goalkeeper signs one-year contract with Serie A club Buffon: 'This is...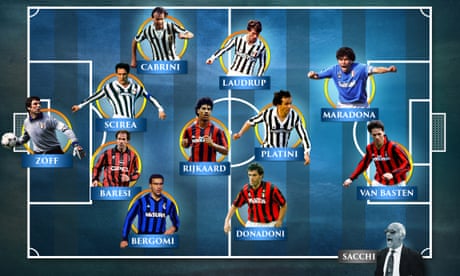 Serie A
Jul 04, 2019
The Serie A team of the 1980s
's readers and writers have picked a best XI for Serie A in the 1980s....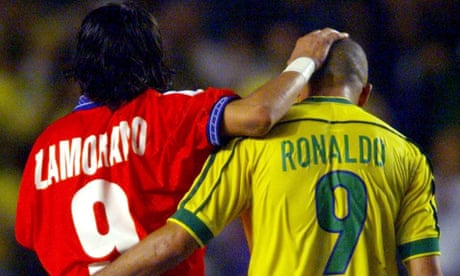 Football
Jun 25, 2019
Iván Zamorano on Ronaldo, Chile at the Copa América and his 1+8 shirt
Zamorano took a break from watching the Copa América to talk about his...
Maurizio Sarri
Jun 20, 2019
Maurizio Sarri admits he will have to win over sceptical Juventus fans
'I've never seen a club so determined to hire a coach,' he...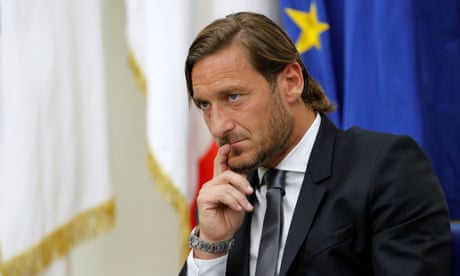 Roma
Jun 17, 2019
Francesco Totti hits out at Roma hierarchy as he leaves club after 30 years
Former captain says views not taken into considerationTotti: 'It's a...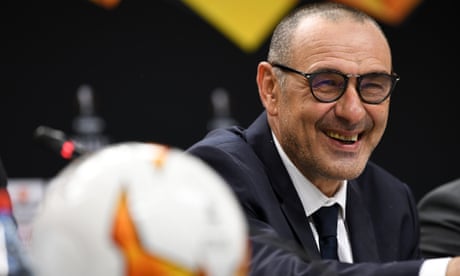 Maurizio Sarri
Jun 16, 2019
Chelsea confirm Maurizio Sarri's exit and will ask for Frank Lampard talks
Sarri appointed by Juventus on three-year dealChelsea want Lampard from...